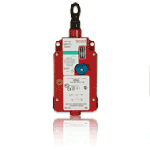 Eurotechpower.com specializes in OEM equipment and replacement parts including motors, brakes, clutches, gearboxes, drives, switches, relays and contactors directly from Europe.
Motors

AC Motors
DC Motors
Gear Motors
Brake Motors
Servo Motors
Explosion Proof Motors

Brakes

Electromagnetic Brakes
Electronic Motor Brakes

Clutches
Gearboxes & Gears
Switches

Disconnect Switches
Limit Switches
Proximity Switches
Rotary Cam Switches

Relays

Overload Relays
Time Delay Relays
Measuring Relays
Safety Relays

Contactors
Industrial Bearings & Seals
Sensors

Proximity Sensors
Opto-Electronic Sensors

AC & DC Drives
Frequency Converters
Soft Starters
Starters (IEC)
European Fuses
European Circuit Breakers
Electronic Timers
Pushbuttons & Indicators
Industrial Lamps & Bulbs
Rotary Encoders
Transformers
Programmable Controllers
More Information
For a complete listing and/or catalogs on the many products we sell and manufacturers we represent, please contact us via telephone (908-234-2333), or email. We look forward to hearing from you.