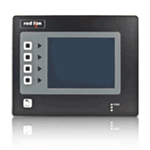 European Electrical Equipment, L.L.C., an importer and distributor of electro-mechanical replacement parts for European-made machinery and equipment, represents and works with only the finest European component manufacturers & suppliers.
Established in 1971, European Electrical Equipment has always been driven by the same goal — bring quality products to our customers at reasonable prices in an efficient and timely manner.
European Electrical Equipment has sold electrical and mechanical equipment for more than 40 years. Our experience and expertise in working with the finest European component suppliers helps our customers find the right replacement part the first time.
Our continued growth in the areas of process automation, machine controls and variable frequency drives continues to keep European Electrical Equipment on the cutting edge of the industry.
Please look over our list of European manufacturers including Flender Himmel, Binder, Dold, Bauer, Siemens, Kissling and many more. We work with these companies on a regular basis and can provide pricing and availability quickly and accurately.
More Information on European Electrical Equipment
For a complete listing of the many products we sell and manufacturers we represent, please contact us via telephone (908-234-2333), or email. We look forward to hearing from you.